Danna Maria García Osuna born February 4, 1978 in Bogotá, Colombia is a Colombian actress and singer.
The daughter of Colombian singer Claudia Osuna, Danna began her career at the age of four. In 1994, she along with her sister Claudia formed the band Café Moreno and recorded the triple-platinum album "Momposina." That same year, Danna appeared in her first major role in the Colombian telenovela "Café con aroma de mujer." In 1996, she became the first Colombian actress to star in a Mexican telenovela when she appeared as the protagonist in "Al norte del corazón." She is best-known for her leading roles in Pasión de Gavilanes 2003 and La Revancha 2000 García replaced Sandra Echeverría in the lead role for Telemundo's novela La Traición 2008 which starred former Pasión de Gavilanes co-star, Mario Cimarro. Later in 2008, she accepted a leading role in Televisa's comedy soap Un Gancho al Corazón where she played the leading role of "La Monita". In 2009 she started filming episodes for her lead role opposite Segundo Cernadas in Bella Calamidades, a Telemundo remake of a late 1980s Colombian soap opera of the same name, which received a huge international success. Danna is currently starring in Telemundo's new thriller soap Alguien Te Mira opposite to Christian Meier and Rafael Amaya.
In 2006, Maybelline signed Danna as the company's newest Hispanic spokesmodel for its cosmetics advertisements in print and television. García is also signed to Garnier Nutrisse as a spokesmodel for their hair products in print and television as well.
In 2006 and 2008, Danna was one of the 50 most beautiful people according to People en Español's Los 50 más Bellos list.
Filmography
Year Title Production Company Role Notes
2011 Por Derecho de Sangre Televisa Fernanda Lead Role
2011 El cielo en tu mirada Sobrevivientes Films & Videocine / Supporting Role
2010 Alguien Te Mira Telemundo Studios Miami Piedad Estévez Lead Role
2009 Bella Calamidades Telemundo-RTI-Farsi1 Lola Carrero Lead Role
2008 Un Gancho al Corazón Televisa Valentina Lopéz Lead Role
2008 La Traición Telemundo-RTI Soledad de Obregón Lead Role
2005 Corazón partido Telemundo-Argos Aura Echarri Lead Role
2004 Te Voy a Enseñar a Querer Telemundo-RTI Diana Rivera Lead Role
2003 Pasión de Gavilanes Telemundo-RTI Norma Elizondo Lead Role
2002 Lo que callamos las mujeres TV Azteca Lety Lead Role
2000 La Revancha Venevision Soledad Lead Role
1999 Háblame de amor TV Azteca Julia/Jimena Lead Role
1998 Perro Amor Cenpro Television Sofia Lead Role
1997 Al Norte del Corazón TV Azteca Eloisa Lead Role
1997 El Dia es Hoy Milena Lead Role
1995 Victoria Victoria Lead Role
1994 Café, con aroma de mujer RCN Marcela Supporting Role
1989 Azucar RCN Caridad Solaz Supporting
Danna García
Danna García
Danna García
Danna García
Danna García
Danna García
Danna García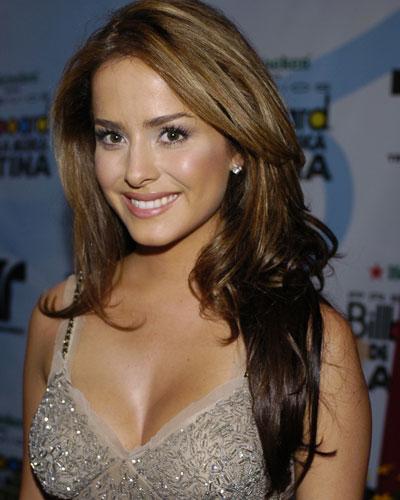 Danna García
Danna García
Danna García
Danna García
Danna García
Danna García
Danna García
Danna García