Emmanuelle Grey "Emmy" Rossum born September 12, 1986
is an American actress and singer-songwriter. She first starred in a string of movies including Songcatcher 2000 American Rhapsody 2001and Passionada role in Mystic River 2003 garnered her wider fame. She then starred in the blockbuster film The Day After Tomorrow 2004 and The Phantom of the Opera 2004nfor which she was nominated for a Golden Globe. She has since starred in Poseidon 2006 Dragonball: Evolution 2009 Dare 2009 Rossum has since joined the cast of the Showtime television drama series Shameless in a leading role. The series, which stars William H. Macy, premiered in January 2011.
In 2007, Rossum released her debut album, Inside Out. She also released a Christmas EP the same year entitled Carol of the Bells.
Contents
* 1 Early life
* 2 Career
o 2.1 Acting
o 2.2 Singing and recording
* 3 Charity work and Public Service Campaigns
* 4 Personal life
* 5 Filmography
o 5.1 Television
* 6 Awards and nominations
* 7 Discography
o 7.1 Albums
o 7.2 EPs
o 7.3 Singles
o 7.4 Music videos
* 8 Endorsements
* 9 References
* 10 External links Early life
Rossum was born in New York City, New York, the only child Cheryl, a single mother who worked as a corporate photographer and an investment banker. She was named after her grandfather, whose first name was Emanuel, using the feminine spelling Emmanuelle. was raised by her mother and has only met her father twice. She is Jewish.She is the niece of Vera Wang, to whom she is related by marriage.
Upon singing "Happy Birthday" in 12 different keys,Rossum was welcomed to join the Metropolitan Opera Children's Chorus by chorus director Elena Doriaat the age of 7.[8] Over the course of five years, she sang onstage with the chorus and had the chance to perform with other opera greats, such as Plácido Domingo and Luciano Pavarotti. For $5–10 a night, Rossum sang in six different languages, in 20 different operas, including La bohème, Turandot, a Carnegie Hall presentation of La damnation de Faust and A Midsummer Night's Dream.She also worked under the direction of Franco Zeffirelli in Carmen. Rossum joked in interviews that her vocal talent and affinity for music developed because her mother always listened to classical music and operas while she was pregnant with her.
By age 12, Rossum had grown too big for the children's costumes. An increasing interest in pursuing acting led to taking classes with Flo Salant Greenber The New Actors Workshop in New York City. She also hired an agent and auditioned for many acting roles.
Acting
1997 was Rossum's television debut with a guest appearance on Law & Order as Alison Martin. In 1999, she had a recurring role as the original Abigail Williams in the long-running daytime soap opera As the World Turns. She also had a guest role as Caroline Beels in Snoops. Rossum was nominated for a Young Artist Award nomination in 1999 for Best Performance in a TV Movie for her work in the made-for-tv movie Genius. Following that movie, she portrayed a young Audrey Hepburn in the ABC TV movie The Audrey Hepburn Story 2000
Rossum made her big screen debut in 2000's Songcatcher as Deladis Slocumb, an Appalachian orphan. Debuting at the Sundance Film Festival, the film won the Special Jury Award for Outstanding Ensemble Performance. For her role, Rossum received an Independent Spirit Award nomination for Best Debut Performance and also had the opportunity to sing a duet with Dolly Parton on the Songcatcher soundtrack.
Variety magazine named Rossum as "One of the Ten to Watch" in 2000.
Nola 2003 Rossum played the title character, who was an aspiring songwriter.
In her first major studio film, Clint Eastwood's Mystic River, Rossum starred as Katie Markum, the ill-fated daughter of small-business owner Jimmy Markum, played by Sean Penn. As Katie, Rossum was said to have "projected an aura of innocence that made her character's tragic death memorable and heartbreaking.
Following Mystic River, Rossum had a breakthrough role as Laura Chapman in the Roland Emmerich eco-disaster film The Day After Tomorrow.
She later returned to New York, where she was the last to audition, in full costume and make-up, for the coveted role of Christine Daae in the on-screen adaptation of composer Andrew Lloyd Webber's The Phantom of the Opera. Following an international search for talent, and having nearly missed the audition on account of a family engagement,Rossum was asked to audition in person for Webber at his home in New York. "When I arrived, he just said, 'Shall we?' meaning I was to sing. And I did," Rossum has said of the audition After seeing her audition, Webber felt she proved her ability to play the young opera singer who becomes the object of the phantom's obsessive love. For her role as Christine Daae, Rossum received a Golden Globe Award nomination for Best Actress in a musical or comedy. She is the youngest actress ever to be nominated for that particular award.She also received a Critics' Choice Award for Best Young Actress, along with a Saturn Award for Best Performance by a Younger Actor and other awards.
Rossum at the 2010 Independent Spirit Awards
In 2006, Rossum appeared in Poseidon - Wolfgang Petersen's high-budget remake of the disaster film The Poseidon Adventure. She played Jennifer Ramsey, the daughter of Kurt Russell's character, Robert Ramsey. As Jennifer, she is described as a 19-year-old heroine because she is not a damsel in distress, and is very proactive and strong in all situations
Rossum also appeared as Juliet Capulet in a 2006 Williamstown Theatre Festival production of William Shakespeare's Romeo and Juliet.
n early 2009, Rossum appeared in Dragonball Evolution. Rossum described her action role in Dragonball as the hardest thing she's ever done
Her next big screen venture was the indie Dare which was an official selection of the 2009 Sundance Film Festival.
In November 2009 Rossum appeared in Broadway's 24 Hour Plays in which actors, writers, and directors collaborate to produce, and perform six one act plays within 24 hours to benefit the Urban Arts Partnership. Rossum appeared in Warren Leight's "Daily Bread", directed by Lucie Tiberghien
In December 2009, Rossum joined the cast of the Showtime drama series pilot Shameless, based on the hit British series of the same name. The pilot costars William H. Macy, Joan Cusack and Justin Chatwin. In April 2010, Showtime announced that they would be picking up the series for a full season of twelve episodes. Production began in September 2010 and continued through the fall with shooting taking place in Los Angeles and Chicago
Singing and recording
After her role in The Phantom of the Opera, Rossum was offered several deals to record classical albums, but refused, opting to create an album of contemporary, more mainstream music. "I was inspired to cut this album because I'm so frustrated listening to the radio these days," Rossum lamented. "There is so little emotional honesty the sound and style of her music, she said, "It's pop music, but not Britney Spears bubblegum pop. I want it to have a David Gray or Annie Lennox feel. I've been spending up to 12 hours a day in the studiRossum cites Dolly Parton, Madonna, Cher and Barbra Streisand as some of her influences.
Rossum's album Inside Out was produced by Stuart Brawley. It was released on October 23, 2007 and peaked at 199 in the U.S. charts. For the promotion of the record, Geffen Records featured the song, "Slow Me Down," as part of the second volume of Hollywood Records' Girl Next compilation album, which was released on July 10, 2007. Later that year, she was chosen as Yahoo's "Who's Next" artist of the month and a "One to Watch" by MSN. In December 2007, Rossum released three Christmas songs on the EP Carol of the Bells.
It was also this year that Rossum sang the national anthem at the Toyota/Save Mart 350 NASCAR NEXTEL Cup Series race at Infineon Raceway and performed at the first ever Perez Hilton Presents event at the El Rey Theatre in Hollywood. On October 27, 2007, Rossum again sang the national anthem at the New Jersey Devils's first home game of the 2007–08 NHL season, which was also the first game the team played in the newly-constructed Prudential Center. She also performed at the Hollywood Christmas Celebration at the Grove in Los Angelesand the Lighting of the Great Tree in Atlanta, Georgia
describes herself as a lyric soprano, though she admits her voice is still developing.
In the summer of 2008, Rossum announced that she was in the process of writing and recording her second studio album.
She joined Counting Crows, Augustana, and Michael Franti & Spearhead as a "special guest" for select performances of the "Traveling Circus and Medicine Show" tour in the summer of 2009.
2010 Rossum sang a song called "Cruel One" on singer Alex Band's debut solo album We've All Been There. On the track she sings with Band, and Chantal Kreviazuk. The song is available on the album's deluxe edition.
Rossum continues to train vocally at ZajacStudio, Inc, a studio run by soprano Joann C. Zajac
Charity work and Public Service Campaigns
Rossum is a YouthAIDS ambassador She is also the official spokesperson for "PiNKiTUDE" - a campaign to help raise breast cancer awareness.Additionally Rossum is an environmentalist. She has appeared in several Public Service Announcements for the NRDC Natural Resources Defense Council Action FundShe also works with Global Green USA to raise money for environmental protection and awareness of ecological issues.On May 26, 2009, Emmy Rossum attended a march in West Hollywood California protesting the California Supreme Court's ruling to uphold Proposition 8 Personal life
emmy rossum
emmy rossum
emmy rossum
emmy rossum
emmy rossum
emmy rossum
emmy rossum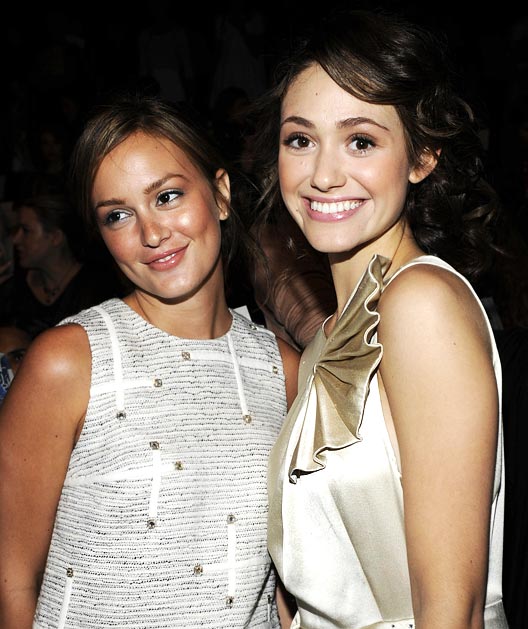 emmy rossum
emmy rossum
emmy rossum
emmy rossum
emmy rossum
emmy rossum
emmy rossum
emmy rossum
emmy rossum
emmy rossum
emmy rossum
emmy rossum
emmy rossum
emmy rossum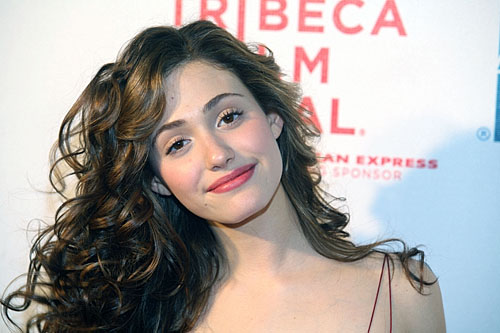 emmy rossum
emmy rossum
emmy rossum
emmy rossum
emmy rossum
emmy rossum
emmy rossum
emmy rossum
emmy rossum
emmy rossum
emmy rossum
emmy rossum
emmy rossum
emmy rossum
emmy rossum
emmy rossum
emmy rossum
emmy rossum
emmy rossum
emmy rossum
emmy rossum
emmy rossum
emmy rossum